Insight
The Evolution of Convenience Stores: An Interview with United Pacific President and CEO Joe Juliano
June 9, 2022
By: Joshua A. Pack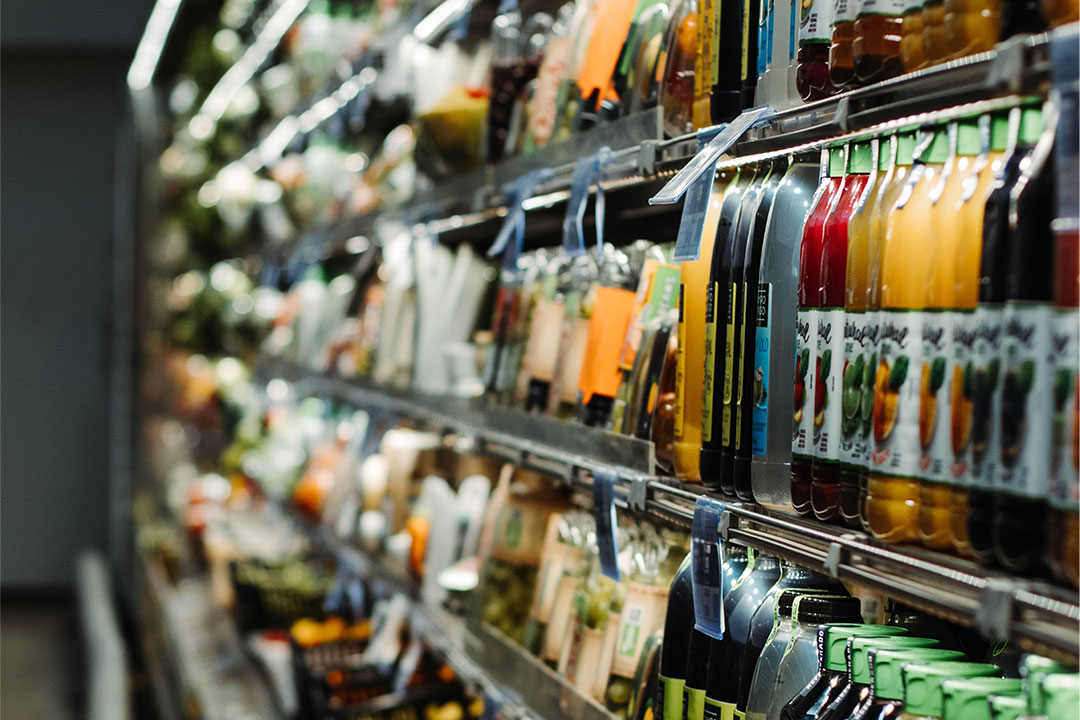 Gas stations and convenience stores are everywhere, and nearly every consumer interacts with one. But in the western United States, there has historically been no major gas-and-convenience operator that offered customers a trusted regional brand.
That's why Joe Juliano set out to lead United Pacific, a Fortress Investment Group-backed company now selling gas and convenience items across 500 stores in California, Oregon, Washington, Nevada, and Colorado. After a career in the oil business, Joe went out on his own in 2014, partnering with Fortress to acquire first the United Oil chain and then the Pacific Convenience & Fuels chain. Today, the newly merged company sells fuel from the 76, Conoco, Phillips 66, Shell, Chevron, and United Oil brands. Plus, it offers a wide array of convenience items through its Rocket branded chain of convenience stores.
Joe recently sat down with me to talk about the growth path of United Pacific, how we work together, and how he sees the business thriving into the future.
The following has been edited for clarity and flow.
Josh: Tell me about your career leading up to partnering with Fortress and leading United Pacific.
Joe: I've spent my entire career in the oil industry. In 1999, I started in sales at SC Fuels, one of the oldest and largest distributors of petroleum products in the western United States. My first opportunity in management came in 2004 at the age of 27, when I took over a struggling company in the SC Fuels portfolio called Pacific Northwest Energy Company (PNEC), which primarily sold heating oil to residential customers in the Puget Sound region of Washington. When I started working at PNEC, I was working for one of the greatest business mentors of my career, who was also my father-in-law. We made some key strategic changes to that company, and it began generating pretty solid earnings in just two years time.
In 2008, my father-in-law asked me and my family to relocate to West Texas and join another company he recently got involved with called United Fuel & Energy (UFE), a publicly traded company at the time. UFE was a large regional distributor of fuel, lubricants, and chemicals that was focused on serving oil and gas customers in TX, NM, OK, and LA. As part of a significant turnaround plan, we took UFE private in 2009 and merged the company with SC Fuels.
Eventually, we moved back to Southern California, and I became co-COO of the SC Fuels portfolio of companies with my brother-in-law. We had great success leading and growing the company. Life was good. But I was starting to have the desire to lead something of my own. So I decided I was going to take some personal risk and pursue opportunities to raise outside money and acquire some assets while remaining in the oil business.
We weren't in the retail convenience and gas business at SC Fuels, and it was an area that intrigued me. And so in 2013, a small group of partners and I started meeting with potential financial sponsors. Fortress Investment Group was one of them.
What made you decide to work with Fortress?
We talked to a lot of people. But when we first met you and your team, it was one of those things where when you know, you know. For me, it was more than just finding a partner who could write a big check. I was looking to partner with a group that was aligned on the investment strategy, someone who was going to put their trust in me to run the business, and someone who would support me with relationships and resources. We fell into a rapport right away with Fortress.
I knew I could run the business. I had experience running large enterprises, but I needed someone from the financial side to help guide me. I was looking for a partner who I could learn and grow from and to grow with, someone who could show me new ways of looking at things and doing things. And I saw quickly that Fortress would do that. The way Fortress looks at opportunities, the way they think, was quite frankly inspiring to me.
So, if you remember, I met with you and Greg Shoemaker, and then later with Pete Briger and Dean Dakolias from Fortress, and I was really impressed that these top leaders took the time to come down. You all took the time to really understand the business and get to know me. You came out and rode sites with me. We kicked the tires on some assets that we were looking to buy. And at that point I knew I found the right partners.
Were there also strategic reasons that made Fortress feel like the right partner?
Most major oil companies had completely divested out of the gas station and convenience store space at that time. We knew that the big guys have a tendency to make these decisions, divest their assets, and then, about 10 years later, new leadership comes in and decides it was a mistake. Our thesis was: this was a good opportunity to buy in, roll up some assets, and then when major oil decided to reenter the space, we'd be in a good position for an exit or a partnership. With you and your team, we all immediately aligned on that strategy.
We looked at four or five potential deals, and then I heard about the possibility of acquiring the United Oil sites. I personally knew the family who owned them, and I reached out to Jeff Appel. We were a little bit late, but they were glad to have us in the process. I said, "I put together this group, and we've got a pretty big financial sponsor, Fortress Investment Group." And Jeff told me, "If you're the winner, you all would be an excellent buyer who could preserve what we built and celebrate our legacy." And we were.
Once you made that deal happen, how did Fortress support you?
We closed the deal for United Oil in July 2014. I was just starting to settle in at the company, identifying things we wanted to improve. And you all came to us and said, "We've got an opportunity to effectively triple the size of the company and take you into four new states." And I thought, "OK, let's get on board and let's go!" So that's what we did. And we completed the acquisition of the assets of Pacific Convenience & Fuels in June 2015. That's when we renamed the company United Pacific.
When we completed the deal, it was also the early days of piecing together our executive leadership team and Fortress really entrusted me to build out that team.
We also made some pretty sizable investments in technology and reporting capabilities, refined our core processes and procedures, and really set the company up for further acquisition opportunities. And we've added some smaller acquisitions since then to help drive growth.
Convenience store companies often don't see promise in California, given a number of logistical barriers. What opportunities did you see that others didn't when expanding United Pacific?
We didn't see any other strong regional c-store operators setting up in California. Most operators here are franchisees under big brand banners, and then there are a bunch of single-site operators. We assumed that larger regional c-store operators would not enter the West Coast markets for a few reasons. Real estate is really expensive. Operating expenses are high, primarily as a result of higher labor costs. There are also elevated regulatory and compliance costs.
The opportunity I saw in California was that despite it being a unique operating climate, it was also a level playing field. And I saw an opportunity for United Pacific to be really and truly best-in-class. By bringing the right pieces together, I really believed we could be viewed as the best on the West Coast. I think we are largely considered that today.
Fast Forward to the present, how did United Pacific navigate pandemic-related challenges? Have you experienced any supply chain disruptions?
Yes, and we're still dealing with them. But everybody's dealing with them, so again, it's a level playing field there as well. Some of our major distribution partners were struggling with labor issues—not just people to drive trucks and make deliveries but also warehouse personnel. To some extent, raw materials weren't coming in on time from distributors. That all bubbled up to create this massive disruption to the supply chain.
We had to turn our focus to the hands-on, day-to-day management of these issues. And fortunately, given our size and scale, we were able to be moved up the priority ladder with most of our suppliers. Where we had to be the squeaky wheel, we were, but we also carried a lot of weight with 500 stores in our region.
What are your key strategic priorities and opportunities in the coming years for growing the business?
One is to develop our "Rocket" convenience store brand to unite our retail store base and improve the customer experience in our stores.
Two is to successfully relaunch our food service and dispensed beverage programs. We're looking to stand out even more where our c-stores are often surrounded by a 10 to 20 mile radius of other quick service restaurant food options.
Third is optimizing our business processes with an emphasis on leveraging new technology. That involves customer-facing technology and technology that'll help us be more efficient to optimize labor.
Finally, we'll continue to pursue acquisitions. If there's an opportunity to go into an adjacent market, we'll look at it.
And we're also continuing to build and open new stores. We've built four so far, and we've got a pipeline of new stores that are in process.
You've mentioned to me that you had a goal of 1,000 stores. Is that still a target?
We knew that there was a critical mass to be achieved in the business, and we thought it was at about 1,000 stores. We've learned as we got to 500 that we're getting a lot of the synergies and efficiencies already, particularly because we operate in a fairly tight geography.
Would I personally like to keep growing? Absolutely. We're always looking at ways to do this -- both through acquisitions and organic growth.
What are your thoughts about the market landscape in a post-pandemic world?
It disrupted how people normally shop. People didn't want to go too far away from home, they didn't want to go into crowded grocery stores. And so it became really convenient for them to shop in convenience stores. And I think they liked what they found. Our stores are well-merchandised, they're well-lit, they're clean, and they're safe.
We made some changes, such as bringing in more grocery and general merchandise to fit the way people were shopping during the pandemic. I think the convenience store is going to continue to be an attractive space. It's going to continue to have opportunities. It's the essence of convenience.
Looking further ahead, we anticipate seeing more electric and alternative fuel vehicles sold in our markets, which means we'll have to invest more into alternative fuels. We're not quite at the point where we want to start spending a lot of money and rolling out EV recharging units or hydrogen fuel; a lot of things still need to be solved in that space. That said, we are starting to pilot and test some of those things to figure out the right economic model.
Do you envision United Pacific playing a role in supporting advancements in domestic fuel availability for consumers, whether through traditional fuel or EV options? If so, how?
United Pacific already plays a role in making alternative fuels available across its network. We currently offer renewable diesel, biodiesel, and E85 at a number of our sites in California. We also provide hydrogen refueling at a small handful of sites and are looking to expand that offering to additional sites in the very near future. And with demand for EV's increasing, we are currently evaluating opportunities to provide EV recharging for our customers.
How have you seen the role of Fortress change for you over the years, as your business evolved?
In our early days working together, I think we needed to kind of get to know each other and develop a level of trust, respect, and confidence. Fortress had a way of managing its portfolio companies which includes weekly calls. It established an advisory board and brought in some outside folks to help steer and guide us and take advantage of certain opportunities.
Over time, our relationship has become one of an operating partner and a financial sponsor relationship. One of the things I appreciate the most about our partnership is that Fortress knew that we needed the time and space to work without disruption so that we could really move the needle and generate value and solid results, so it's been great.
I also know that bringing value to your communities is important to you. As a regional company serving local consumers directly, how do you support and become part of the communities you serve?
If you're going to set up a business somewhere, it is also your responsibility to make a positive impact on the people who live there. For us, becoming part of the communities we serve is simple – it's all about doing our part to help people.
Our efforts with The Los Angeles Reinvestment Foundation are a core focus of our community initiatives. In fact, we've been working with them for the past seven years as their primary supporter. We partner with them on annual events such as an annual turkey and grocery giveaway for the homeless, disabled veterans, and low-income residents of inner city Los Angeles.
The Special Olympics in Colorado is another fantastic organization we've partnered with for a long time. Over the last two decades, our Colorado stores have organized fund-raising campaigns several times a year where all of our local stores get involved. We've also done some work with the Boys and Girls Clubs and Big Brothers Big Sisters of Orange County, as well as Precious Lamb Preschool in Long Beach.
Finding meaningful ways to support veterans is also a growing focus of ours. We've attended some job fairs for veterans in Colorado, and we're working to extend our reach for vets in Southern California and a few other regions.
If we can make a real impact in our communities, in addition to providing excellent service at our stores, then we've achieved our mission. And we feel that we're in a great position to keep doing that for decades to come.